The final conference and presentation of the project results, attended by educators, teachers, professors, researchers, policy makers and young people interested in STEAM education, took place on 9 November 2022 at Faculty of Electrical Engineering and Computing in Zagreb, Croatia.
The main goal of the project is to promote and increase girls' interest in the digital sector by developing gender-inclusive educational activities and open educational resources with a focus on robotics and programming, explains the coordinator, Associate Professor Ana Sović Kržić, Ph.D.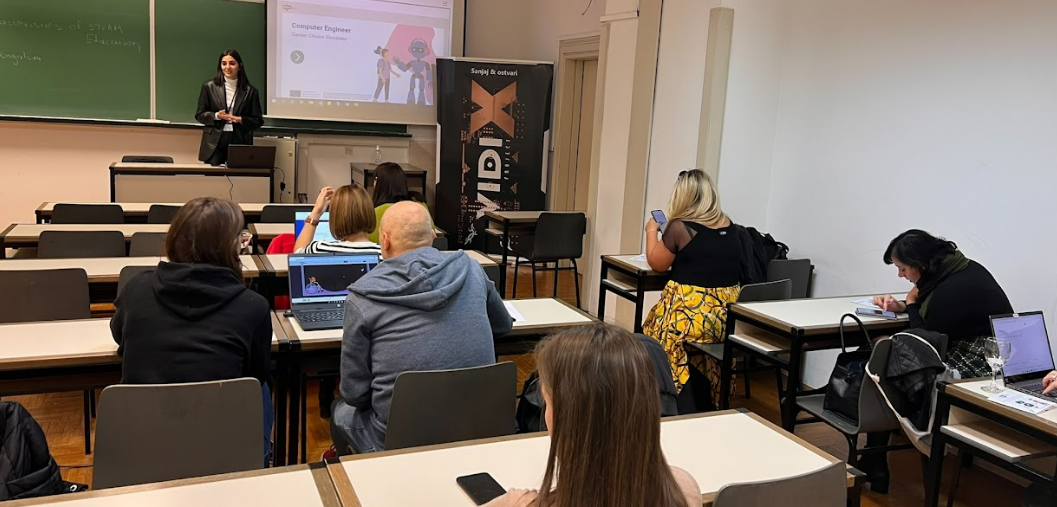 The conference opened with two interesting presentations: "Theoretical framework - current status in STEAM education" by Mr Georgios Kosyvas from Greece and "Results from the pilot implementations of RoboGirls activities in schools" by Mr Panagiotis Kosmas from Cyprus.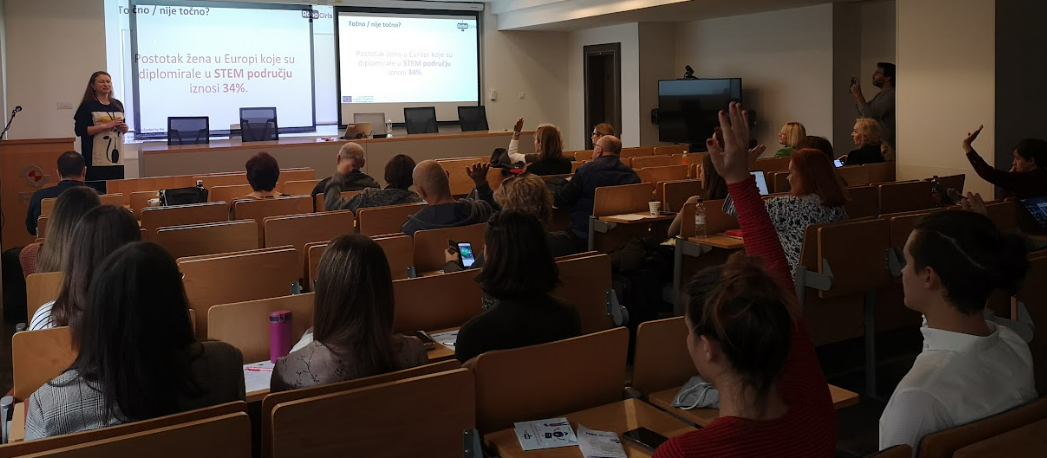 After the presentation, participants had the opportunity to take part in one of the workshops on different topics. In the first workshop entitled "Drawing Bot", the participants built their own drawing robot using the Lego Spike Prime set. They programmed the robot to draw rectangles, diamonds and a house. At the second workshop, "RoboGirls e-learning platform", teachers had the opportunity to register on the platform, view materials, give feedback and discuss the challenges of integrating robotics into the classroom. At the third workshop, "Traveling in Europe with Bee-bot", participants got to know the Bee-bot robot in a natural environment and learned how to programme without a computer.


Learn more about the project in our promo video: